Filter Content
T2 W4 2021 Newsletter
St Ita's Catholic Primary School acknowledges and pays respect to the past, present and future Traditional Custodians and Elders of this nation and the continuation of cultural, spiritual and educational practices of Aboriginal and Torres Strait Islander peoples. Aboriginal and Torres Strait Islander peoples should be aware that this website contains images or names of people who have passed away.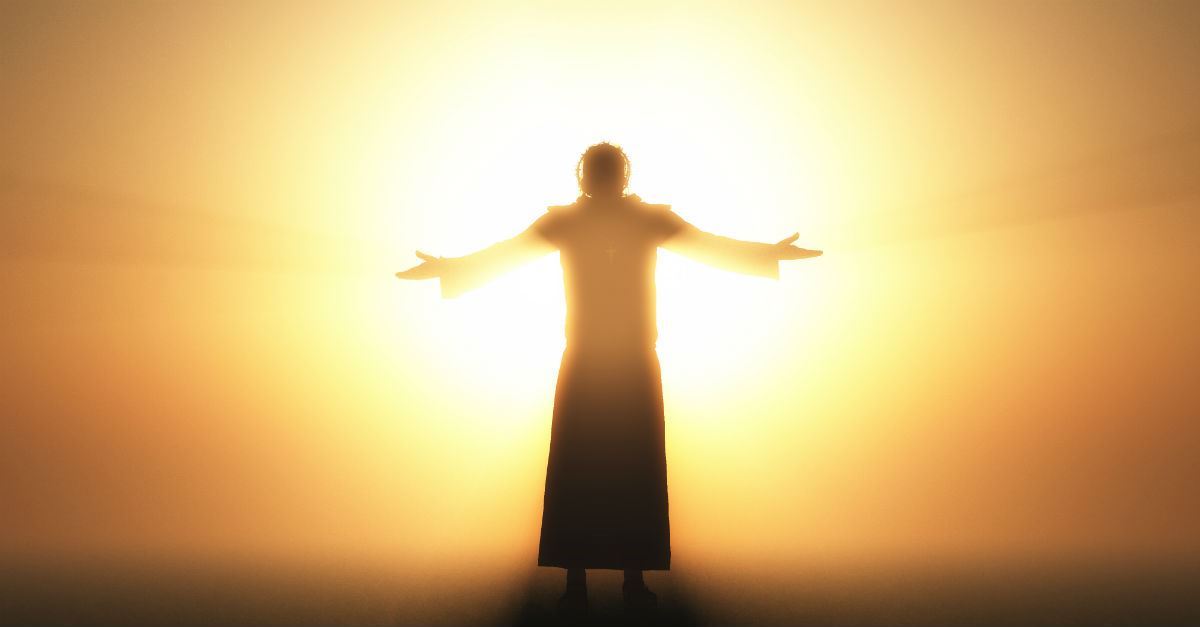 Go into all the world!
Always and everywhere, Jesus message has been to proclaim the Kingdom of God. The purpose of his incarnation is that proclamation and his death and resurrection are the ultimate example and expression of the Creators love for us. He is the Good News he proclaims!
"The gospel is about the kingdom of God; it is about loving God; it is about loving God who reigns in our world. To the extent that he reigns within us, the life of society will be a setting for universal fraternity, justice, peace, and dignity. Both Christian preaching and life are meant to have an impact on society. …. Jesus' mission is to inaugurate the kingdom of his Father; he commands his disciples to proclaim the good news that "the kingdom of heaven is at hand" (Mt 10:7)" ( Pope Francis The Joy of the Gospel 180).
That Kingdom is in the future, but it is with us too in the here and now: in the loving Creator who is on the side of the poor, sick, beggars and outcasts, sinners and those who suffer injustice. "Jesus invites us to live his experience of a Father God more human and greater than all our theories: God as saviour and friend." (Pagola, Jesus an Historical Approximation p24)
Now, the resurrected Jesus commissions the disciples (and us) to take up the baton, proclaiming what he has taught: "Go into all world and proclaim the good news to the whole creation." (Mark 16:15) What a task we are set! We are but ordinary people in the antipodes, as those first disciples were in an obscure corner of Empire. How to go about it? Maybe one foot in front of the other, lovingly living life, confident of our Creator as saviour and friend.
Deacon Mark Kelly
BOOKINGS FOR MASSES
Weekend of

May 16th

:

This will bring up the list of Masses.
Click on book now button and follow the prompts
Click on the Mass you wish to attend (please only choose one Mass)
Then click on the number of tickets required.
(Please note Children over 12 months need to have a ticket booked)
Then fill in your details.
Click on purchase ticket. TICKETS ARE FREE.
Make sure that you have completed the purchase of your ticket by checking your email confirmation. If you do not get an email confirming your ticket please contact the parish office.
(You don't need to print or bring your ticket.)
You must book in to come to a Sunday Mass.
Warragul & Drouin Masses are strictly limited to 80 people. Neerim South 50 people.
If you have any issues please call Prue at the Parish office p: 5623 1642.
ST VINNIES DROUIN - PANTRY ITEMS REQUIRED
Thank you for your generous support in the past. We need your help again with items for our pantry as stocks are depleted.
We would like donations of tea, coffee, long life milk, jam, vegemite and sweet or dry biscuits.
Your donations can be left in the St. Vincent De Paul box in St. Ita's Church Foyer.
Your generosity is very much appreciated by our Members and those we help.
Sincere thanks,
Frances Godfrey
St Ita's Conference
FIRST HOLY COMMUNION WORKSHOP
Our first parent/child workshop will be held on Wednesday, 19th May in St Ita's School Hall, Drouin at 7pm, and on Thursday, 20th May in St Joseph's Church, Warragul at 4pm & 7pm. We ask all families to please arrive 15 mins before this time so we can start promptly at 7pm. If your family has not handed in your preferred Mass time, enrolment form or fee envelope with your payment details, please bring it along to this workshop. Your cooperation is very much appreciated.
For further information please contact Thérèse on 0499 116 428
WHY IS RESILIENCE IMPORTANT?
We've heard a lot about growing and developing resilience in children in recent years – and with good reason. Resilience is an essential quality and life skill for all of us, and there is a veritable laundry list of positive outcomes associated with being resilient. This week, we're taking a deep dive into RESILIENCE, which is one of the 5 key components of our St Ita's WSAPB (Whole school approach to positive behaviours). Exploring resilience gives us the opportunity to examine why it's a perennially hot topic for educators, and more important than ever for kids.
What is resilience?
Resilience is having the capacity to be calm, cool and adaptable when the going gets tough. It's also described as the ability to bounce back when things get challenging, and the ability to overcome difficult experiences and be shaped positively by them. And let's be honest, the school years are loaded with challenging moments for kids and teens – both academically and socially. If you can't remember your own school days, it may be enough to know that the popular film Mean Girls was based on a self-help book for the parents of teenage girls.
Can you teach resilience?
Yes. The good news is that resilience is not a "you either have it or you don't" type trait. It can be learned and, while it's true that some people may be naturally more resilient than others, resilience is something that can always be improved.
"Our brains respond to the information around us, so resilience can be taught, modelled and nurtured at any age. By doing this, through strong support networks and encouraging communication, we can help young people understand when they feel down and know what they can do to make themselves feel better," Emma Saddleton from Charity Young Minds
Why is being resilient important?
There are so many benefits to resilience in kids and teens. Positive Psychology published this impressive list of benefits in late February:
Greater resilience leads to improved learning and academic achievement.
Resilience is related to lower absences from work or school due to sickness.
It contributes to reduced risk-taking behaviours including excessive drinking, smoking, and use of drugs.
Those with greater resilience tend to be more involved in the community and/or family activities.
Higher resilience is related to a lower rate of mortality and increased physical health
The experience of more positive emotions and better regulation of negative emotions
Less depressive symptoms
Greater resistance to stress
Better coping with stress, through enhanced problem-solving, a positive orientation, and re-evaluation of stressors
Successful ageing and improved sense of well-being despite age-related challenges
Better recovery after a spinal cord injury
Better management of PTSD symptoms
No wonder they call resilience the invisible superpower.
Resilience in the digital age
In an age of digital everything on-demand means it is more critical than ever to foster resilience in children.
"Resilience is understanding you can't always have everything you want right now… Without the ability to defer pleasure and reward, our kids are losing an important skill for their wellbeing…. One of the best ways to teach it (resilience) is by playing board games. These require impulse control, turn-taking, and mental flexibility. They exercise the prefrontal cortex, the rational part of the brain involved in decision-making, emotional regulation and, yes, resilience. Board games are also a good way for you to model resilience by being a good loser." The Stress Solution, Dr Rangan Chatterjee
What does a resilient learner look like?
Resilience won't stop kids from facing frustrations, stress and challenges at school, but it will help them to cope well when those types of situations arise. Good indicators for resilience in kids are things like using positive self-talk for encouragement, rearranging plans to work around unexpected situations, remaining hopeful and persistent if something doesn't work as planned the first time, and having helpful, age-appropriate strategies to manage their feelings if they are upset.
Learning activities & resources to promote resilience in the classroom
Teachers are so important in supporting children's social and emotional development at school. It's an impact that extends far beyond the school gates. As Andrew Martin from the University of NSW says: 'Teachers are not a seven-hour Band-Aid that is undone once a child gets home from school: the teacher's influence is unique and ongoing'.
This is to say that teachers are exceptionally well-placed to play a key role, in partnership with parents and carers, as part of a child's resilience coaching team. There are loads of strategies and resources online to support educators in this. A recent article in Teacher Magazine describes the key resilience skills teachers can help students practise and develop in the classroom:
Empathy and positive relationships with others
Sense of responsibility
Self-management of emotions
Problem solving skills
Classroom activities such as shared storybook reading, readers' theatre, memory boxes, creative writing, writing letters and poetry, and games can all be used to help support these four key areas.
RIDING BIKES AND SCOOTERS TO SCHOOL
If your child is riding their bike or scooter to school they are required by law to wear a helmet. We have several children arriving at school without them. In the interest of child safety please ensure your child has a helmet on when they leave for school and arrive home from school.
2022 SIBLING ENROLMENTS NOW OPEN
A reminder to all our current parents that Foundation enrolments for the 2022 school year are now open and we are now taking bookings for enrolment interviews and school tours.
If you require an interview and school tour with your child, please contact our school admin on 5623 7222 as soon as possible to book a time.
All parents will be required to complete a student questionnaire prior to the commencement of your interview (this takes a couple of minutes and you will receive it on arrival). You will also receive an enrolment pack with an enrolment form enclosed.
All sibling enrolments are given first preference of a place in the 2022 school year and therefore we strongly advise you to book your interview and return your application form promptly to guarantee your place next year.
FRIDAY CLASS SAUSAGE SIZZLE
To celebrate getting parents back into our school community we have come up with a great little idea. Between now and the end of the year we have decided that on a specific non-assembly Friday we will hold a sausage sizzle for each level of children (Foundation - 6) and invite the parents to come on site to join us.
Starting Next Friday 21st of May (weather permitting, we'll keep you posted) we will be having a free sausage sizzle for all foundation students on the top yard starting at 12.00pm. The BBQ will be set up under the shelter and food will be served out of this area by our St Ita's Mini Vinnies team. We will cook a few extra sausages each week but there will not be enough for parents or children to have 2 sausages, so we encourage parents to bring their own lunch along or pack a bit extra for their child if required.
All foundation parents are welcome to join us on the yard and all we ask is that you sign into St Ita's via the schools QR code which is located near the gate entrance and please adhere to correct social distancing guidelines.
This is a special opportunity to meet your child's teacher, their friends, have a play with your child and meet the other parents.
FAREWELL MRS GARNER, WELCOME MRS BRADLEY
Last week we said farewell to Mrs. Garner who has been an important and valued member of our school admin for the last 8 years. Claire has been one of the faces of St Ita's who always made everyone feel welcome. One of Claire's many strengths was her capacity to engage and relate with parents, students and staff in a very gentle and warm manner, always wearing the lovely smile. We will miss Claire as she starts the next exciting phase of her career working at Marist Sion College and we wish her every success in her new job. Our loss is definitely Marist Sion's gain.
With Mrs. Garner's departure, we welcome Mrs. Beck Bradley into the St Ita's Teaching and Learning Community. Mrs. Bradley has spent significant time working in both school and legal settings and brings with her a very strong background in finance that will assist her in her role. On behalf of all the parents, students and staff at St Ita's, I would like to welcome Beck into our school.
ST ITA'S SCHOOL IMPROVEMENT TEAM
One of the tasks that we focused on during the last 18 months of Covid-19 restrictions was the development of the St Ita's School Improvement Team, which replaces the old model of our School Leadership Team.
Our School Improvement Team (SIP) is made up of seven St Ita's staff and was formed to develop, oversee and evaluate the effectiveness and impact of the Annual Implementation Plan, which is about improving student outcomes.
The school improvement team has a documented purpose and is effectively integrated within the leadership structure of the school. The School Improvement team is made up of the following staff;
Mr Andrew Osler Principal
Mrs Robyn Lewry Deputy Principal
Mr Stephen Pitt Deputy Principal
Mrs Rosie Van Den Broek Leader of Literacy / Numeracy
Mr Cory Monckton Leader of Literacy / Numeracy
Mrs Ann Gleeson Leader of Learning Adjustments
Mr Tyler Attwell Leader of WSAPB (Whole School Approach To Positive Behaviors)
MOTHER'S DAY RAFFLE
Thanks to all our sponsors of the St Ita's Mother's day raffle that we ran on Friday. It was a great opportunity to do something special for all our wonderful mums in a climate that has been limiting in how our school has been ran during Covid-19 restrictions. Friday gave us the opportunity to thank you for the wonderful job that you do as mothers and we had 7 very lucky winners on the day. Congratulations to the following students;
1st Prize - Mercure Hotel Warragul Stay & $50 Club Hotel Voucher (Sophie Gooley)
2nd Prize - $260 Hamper SGO Candles & Co (Kobi Aitken)
3rd Prize - $100 Coles Myer Card (Jake Jolley)
4th Prize - A Mystery Money Tree (Natalie Hateley)
5th Prize - $50 Club Hotel Meal Vouchers (Koby Squires)
6th Prize - A Signed 2006 Geelong Football (Archie Canham)
7th Prize - $60 Willow Branch Voucher (Jack Perry)
A huge thankyou to Mercure Hotel Warragul, The Club Hotel Warragul and SGO Candles & Co. for their generous donation of prizes for our wonderful mums.
LIBRARY NEWS
ART NEWS
Thanks to everyone who donated cardboard boxes for our Art program. If anyone has any old egg cartons at home we would happily adopt them.
BUS FREE DAYS
School buses will not be operating in the Drouin network on the following days in Term 2 & Term 3. All bus travellers will need to make alternative arrangements to/from school on these days.
Term 3 - Monday 16th August 2021.
SCHOOL CLOSURE - 11th JUNE
Early notice - We have a Religious Education whole school closure day on Friday 11th June (this is the Friday of the Queens birthday Long weekend). The school is closed for all students and students will not be at school on this day.
Monday 14th June is the Queens Birthday public holiday and the school is also closed on this day.
Students will finish school at the normal time of 3.20pm on Thursday 10th June and return to school on Tuesday 15th June.
SCHOOL FEES & FEE CONCESSION
Term 1 school fees are now overdue & Term 2 school fees are due by Friday 14th May . BPAY details are available on your school fee statement. School fees are due by the 4th week of each term and must be paid in full by the end of the school year they are due, December 2021.
If any families would like to pay off their fees either weekly, fortnightly or monthly, please set up a direct debit schedule by completing a Direct Debit Form and returning to the school office at your earliest convenience. Please calculate the total fees payable by the number of weeks/payments required for your fees to be paid by December 2021. For any assistance please contact the school Admin office via email on: admin@stidrouin.catholic.edu.au
For any families that have recently received a Government means-tested health care concession card & have not already advised the school office, please forward a copy of your card to the office to check your eligibility, as a fee concession may apply. The card must be in the name of the parent/fee payer for a fee concession to apply with the student details listed on the card. A CSEF (Camp, Sport & Excursion Fund) form must also be completed. Application forms must be completed each year.
If your current Health Care concession card has expired, or is due to expire and your card is re-issued or any details have changed, please send a copy of your new card details to the office as soon as possible for the concession to be checked and applied to your fees.
2021 HOUSE CROSS COUNTRY
On Monday we held the annual whole-school Cross Country event. It was especially exciting as this was the junior grades first whole-school event for 2021. We were extremely lucky that the weather was good to us, allowing all 12 events to go ahead without any issues. There were some outstanding individual performances throughout the day, but what was most pleasing was the number of students who showed amazing house spirit and got on the track regardless of their running ability. It was equally pleasing to see so many parents come and show their support, this was greatly appreciated and definitely added to the positive atmosphere. A special thanks to all St Ita's staff and parents who assisted on the day.
Congratulations to Green house for taking out the trophy this year!
1st Place – Green House (258 points)
2nd Place – Red House (225 points)
3rd Place – Blue House (222 points)
4th Place – Gold House (199)
Congratulations to the following students who finishing in the top 3 for their events.
Foundation Boys:

1st - Thomas McMahon

2nd – Thomas Hudgell

3rd – Jye Stammers

Foundation Girls

1st – Eliza Biorci

2nd – Phoebe Ketteringham

3rd – Harper Hatswell

Grade 1 Boys:

1st – Malachi French

2nd – Levi Camilleri

3rd – Fletcher Clough–Allen

Grade 1 Girls:

1st – Isla Gilbert

2nd – Amelia Masterson

3rd – Nia Burton

Grade 2 Boys:

1st – Eli Spargo

2nd – Noa Hatswell

3rd – Chase Stammers

Grade 2 Girls:

1st – Willow Major

2nd – Pippa Biorci

3rd – Ivy Marshall
Congratulations to the following students who qualified for the West Gippsland Cross Country on Tuesday 18th May at Chario Balfour Rd campus.
8/9/10 Years Boys:

1st – Mejok Akang

2nd – Brodie Beechie

3rd – Taj McFarlane

4th – Oliver Robinson

8/9/10 Years Girls:

1st – Lily Timble

2nd – Indi Joiner

3rd – Tilly Kensley

4th – Marley Nooy

11 Boys:

1st – Jack Carbonneau

2nd – Harry Sheehan

3rd – Riley Davidson

4th – Nate Spargo

11 Girls:

1st – Keelie Carbonneau

2nd – Ava Upston

3rd – Taylah Wassenberg

4th – Mackaylah Monckton

12/13 Boys:

1st – Jett Proctor

2nd – Toby Senini

3rd – Charlie Adamiak

4th – Christian Dorian

12/13 Girls:

1st – Asher Burton

2nd – Michelle Stanfield

3rd – Jenn Garner

4th – Eliza Achilles
5 MINUTE RUNNING CHALLENGE
Last week each grade completed the daily 5-minute running challenge in preparation for the Cross Country event. As a school, we managed to run a collective 815 km's (Drouin to Adelaide), with the overall winning class Grade 4 Lehman running 81 km's. Each class did a great job.
Most Laps Junior School – Grade 2T (235)
Most Laps Middle School – Grade 4L (325)
Most Laps Senior School – Grade 5/6CM (291)